You have set your financial goals for this year, and you are determined to make sure you hit all your targets, but you have a bit of doubt. You have set financial goals  before and were not very successful, and you don't want this year to be like the previous years. Here are 10  tips on how you can achieve your financial goals this year.
1.Have financial plans and goals for the year
"To fail to plan is to plan to fail" – Benjamin Franklin. If you want to have a successful financial year you need to have financial goals and a plan of how you wish to achieve these goals. The best way to organizes your financial goals is to divide them into categories. For each category you can set out the appropriate  financial goals.
*Earnings
At the beginning of the year determine how much money you want to earn in the year, and then decide how you wish to achieve this goal.
*Savings
At the beginning of the year you need to know how much money you wish to save throughout the year.
*Investments
At the beginning of the year you should have a plan of how much of your income do you want to go towards investments. Also you should have set expectations on what returns you plan to get from your investments.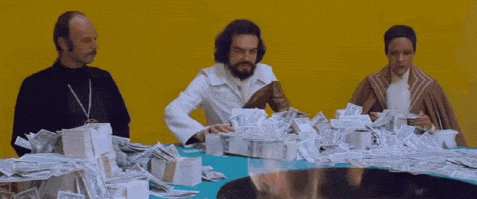 2.Track your expenses
"Beware of little expenses, a small leak will sink a great ship". It is for this very reason that you should track all of your expenses, in an organized and orderly manner. Therefore, keeping receipts in a shoe box will not do. You can keep a journal to track your expenses or use an App. If you don't track your expenses you could be burning a lot of money on unnecessary things and you would not even know.
3.Have a budget
"A budget is telling you were money will go instead where it went". Having a budget gives you a guide on how you can spend your money . It also acts as a barrier that will preventing you from  overspending. Budgeting should be done more frequently that on annual intervals. It is best to set up monthly, bi weekly or even weekly budgets.
 4.Have more than one source of income.
"Never depend on a single source of income, make an investment to create a second source" Warrant Buffet. The average billionaire has 7 sources of income.  To create wealth it is important to have more than one source of income. There are many ways in which you can achieve this. One way is through investing in the markets buy buying stocks or bonds.
5.Save 10% of your income
"Don't save what is left after spending, spend what is left after saving"- Warren Buffet. Saving alone will not lead you to financial independence, but it will help you store capital. It is also a key way to protect yourself from getting into debt and other financial downfalls. The golden rule is to save a minimum of at least 10% of your income every month.
6.Invest your money frequently
"You need to buy stocks as frequently as groceries" Warren Buffet. It does not have to be in stocks, but it is important that you frequently re-invest your money. The idea behind investing is to put your money to work. Money that is idle will not grow.
7.Invest in yourself
"The best investment that you will make will be in yourself" Warren Buffet. It is important that you take the time to learn new skills and gained specialized knowledge. The better your skills set is the better chance you will have to capitalize on opportunities that may arise.
8.Don't touch debt
"Debt is the worst poverty" Thomas Fuller. Debt is a chain  you don't want to be locked in. The best way to not be in debt, is to stay away from debt. If you cannot afford it, don't t buy it. To become financially successful you need to live within you means.
9.Manage your finances
"If you don't know how to care for money, money will stay away from you" Robert Kiyosaki. You have to manage your finances, you cannot get around this. It is important to track how much you are spending, how you earn and how much money you owe. If you fail to stay on top of your finances they will control your life and manage you.
10.Protect your capital
"Don't focus on making money focus on protecting what you have" Paul Tudor Jones. It is equally important that you are responsible with your money. Always do the necessary research and due diligence before you commit your money to a project, or investment deal. A failure to protect your money can do severe harm to your personal finances.