Altcoins is not the name of the cryptocurrency, but rather stands for alternative to Bitcoin. Bitcoin is the most well known cryptocurrency, but it is not the only cryptocurrency. There are thousands of other cryptocurrencies other than Bitcoin, and they are all grouped into one category called Altcoins.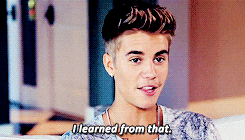 Some examples of Altcoins are Ripple, Ethereum and Litecoin. The general idea of Altcoins, is to mirror Bitcoin and to improve upon Bitcoin or explore features that were not explored by Bitcoin. The first Altcoin that was introduced was Namecoin. Namecoin was a cryptocurrency similar to Bitcoin, but also explored features not explored by Bitcoin. In doing so they created a decenteralised system for domain name registration, and to date is the best performing Altcoin. Other well known Altcoins include Ethereum, Litecoin and Ripple. Litecoin, built upon the technology of Bitcoin. They increased the transactions speed of the coin and increased the unit number of available currencies. There are 84 million existing Litecoins, while there are only 21 million Bitcoins. Another famous rival to Bitcoin is Ethereum. Ethereum is a product of collaboration between JP Morgan Chase, Microsoft and Intel. Ethereum functions as a cryptocurrency as well as a platform that binds contracts to Blockchain technology. Ripple has recently become another infamous Altcoin. Ripple  is a Google backed Altcoin, that serves as a cryptocurrency and also as a platform to exchange fiat currencies.
 Now the question is are Altcoins a better deal than Bitcoin? Altcoins undoubtedly contribute a lot to the innovation and development of the cryptocurrency community. They explore features that Bitcoin has not, and they improve in areas such as transaction speed, hashing algorithms and the means of distribution . Nevertheless, they still are highly volatile. In the maize of cryptocurrencies, the people who are going to win are going to be the people who make will informed decisions. To simply jump on the hype of the cryptocurrencies will not end will. Investing money based on ill informed decisions is the first step to loosing money. Some Altcoins offer sophisticated technology that cannot be ignored. For example Ripples ability to provide as a platform to exchange and transact fiat currencies has allowed it to have its place in big Banks and financial institutions likes s Santander, UniCredit, UBS, Standard Chartered and Money Gram.
It is currently the third largest cryptocurrency  (source: CoinMarketCap). However, it still remains extremely volatile and a high risk investment, with the price of Ripple shooting from around 20c to $3 and then falling back to 80c. If you are interested in investing in Altcoins it is important that you learn more about Altcoins  and the cryptocurrency market. Knowledge is the best way to mitigate risk.